Meet Dr. Walker
Hello, my name is Dr. F. Allen Walker and I am an Attention Deficit Hyperactivity Disorder (ADHD) success story.
I have been studying, diagnosing, and treating attention deficit hyperactivity disorder for many many years. Diagnosed at 25 years old, through perseverance and family support my personal struggle with ADHD has gradually evolved into one of success.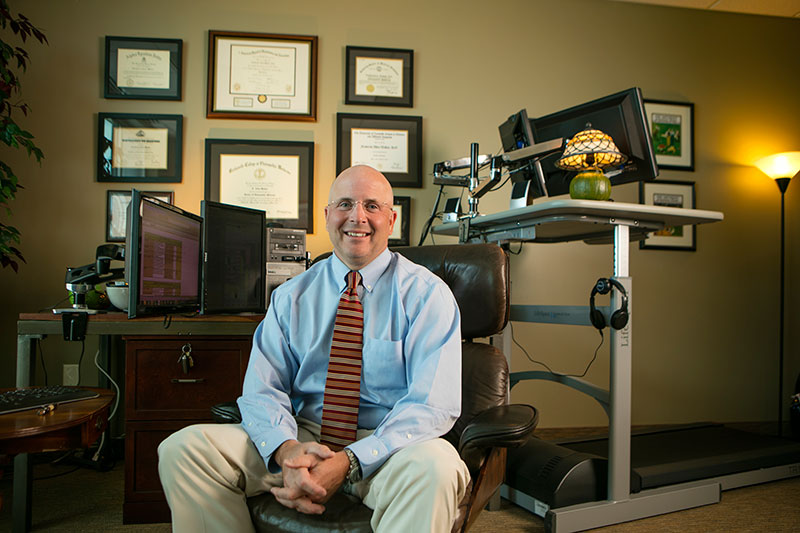 A Note from Dr. Allen Walker
During my residency, I recognized a need in our community. In July of 2005 I opened a private psychiatric practice in Louisville, KY focused on helping individuals with ADHD and co-occuring conditions such as anxiety, depression and addictions.
After listening to countless individuals and families with ADHD, I became personally affected and frustrated by the stories and struggles of ADHD families. I found the questions, concerns and often limited resources of these families to be particularly stressful and limiting. Their not knowing what to do, or simply doing the wrong thing, often made matters worse. I realized that good, reliable and practical information was remarkably hard to find.
ADHD affects families and individuals in multiple ways both positively and negatively. ADHD alters your self control, self-esteem, and behavior. It invades your home and attacks your family. It can seriously deplete your limited time, energy (both physical and emotional) and your finances if it is not properly diagnosed and treated.
Many individuals are not finding what they need in conventional medicine and look to unstudied alternative methods to find their answer. How do individuals sort through this mass of information and marketing to find out what really does work? Is there any way to combine conventional and alternative treatments and find the best ways to help individuals with ADHD?
I asked myself, "What if I could create a comprehensive yet individualized treatment approach to ADHD?" Next, "What if I could provide practical step-by-step approach, to support, guide and help individuals with ADHD? What if I could create an entire treatment program showing individuals and families how to find the treatment combination that is right for them." I feel I have accomplished this with my psychiatric practice.
– Dr. Allen Walker
Dr. Walker's Bio
Dr. Walker earned a BFA in studio arts from the University of Illinois Chicago. He worked for 3 years as a graphic designer and art director before returning to school at the University of Kentucky for premedical studies. At that time he was awarded a National Merit Academic Excellence Scholarship, worked as an anesthesiologist technician, was elected president of Alpha Epsilon Delta the premedical honor society and was a Kaplan MCAT biology instructor. He received his medical degree from the Kirksville College of Osteopathic Medicine at which time he was awarded the Missouri Delta Medical Center Physician Scholarship. Dr. Walker completed his residency in psychiatry at the University of Louisville immediately followed by board certification through the American Board of Psychiatry and Neurology. Dr. Walker has also completed 10 years of both individual and group psychotherapy. Dr. Walker founded Louisville ADHD in 2005 and continues to serve as a sole practitioner.
Dr. Walker is currently a member or affiliated with the American Psychiatric Association, the American Group Psychotherapy Association, Children and Adults with Attention Deficit Hyperactivity Disorder, Kentucky Medical Association, Kentucky Psychiatric Medical Association, Greater Louisville Medical Society, Learning Disabilities Association, and The Wounded Warriors Project.
Dr. Walker has always been involved in a variety of outdoor activities and sports. Currently he enjoys the outdoors in the form of camping and hiking, and athletics in the form of golf and cross fit.
Dr. Walker has volunteered his time to training Louisville Metro Police Department officers and Bellwood home for children as a mentor to underprivileged children. Dr. Walker grew up in Louisville where he and his wife Andrea, also a physician have 2 children, Emily and William.
Meet Kathleen Boland
Kathleen Boland, office manager for Louisville ADHD, started with Dr. Walker in July 2010. She graduated Magna Cum Laude with a B.S. in Marketing from Indiana University School of Business in Bloomington, Indiana in 1993. After graduating college she moved to Louisville, KY for a position with Bacon's department store (Mercantile Stores) in management. Her professional experience also includes positions with Polo Ralph Lauren and EmployBridge in sales and marketing.
Kathleen grew up in Arlington Heights, IL (a suburb of Chicago), though she has lived in Louisville since 1993 and considers Kentucky her home. Kathleen and her husband married in 1995. While raising two daughters, Kathleen's position at Louisville ADHD has helped her find balance between family and work. She enjoys boating, traveling, and spending time with her family.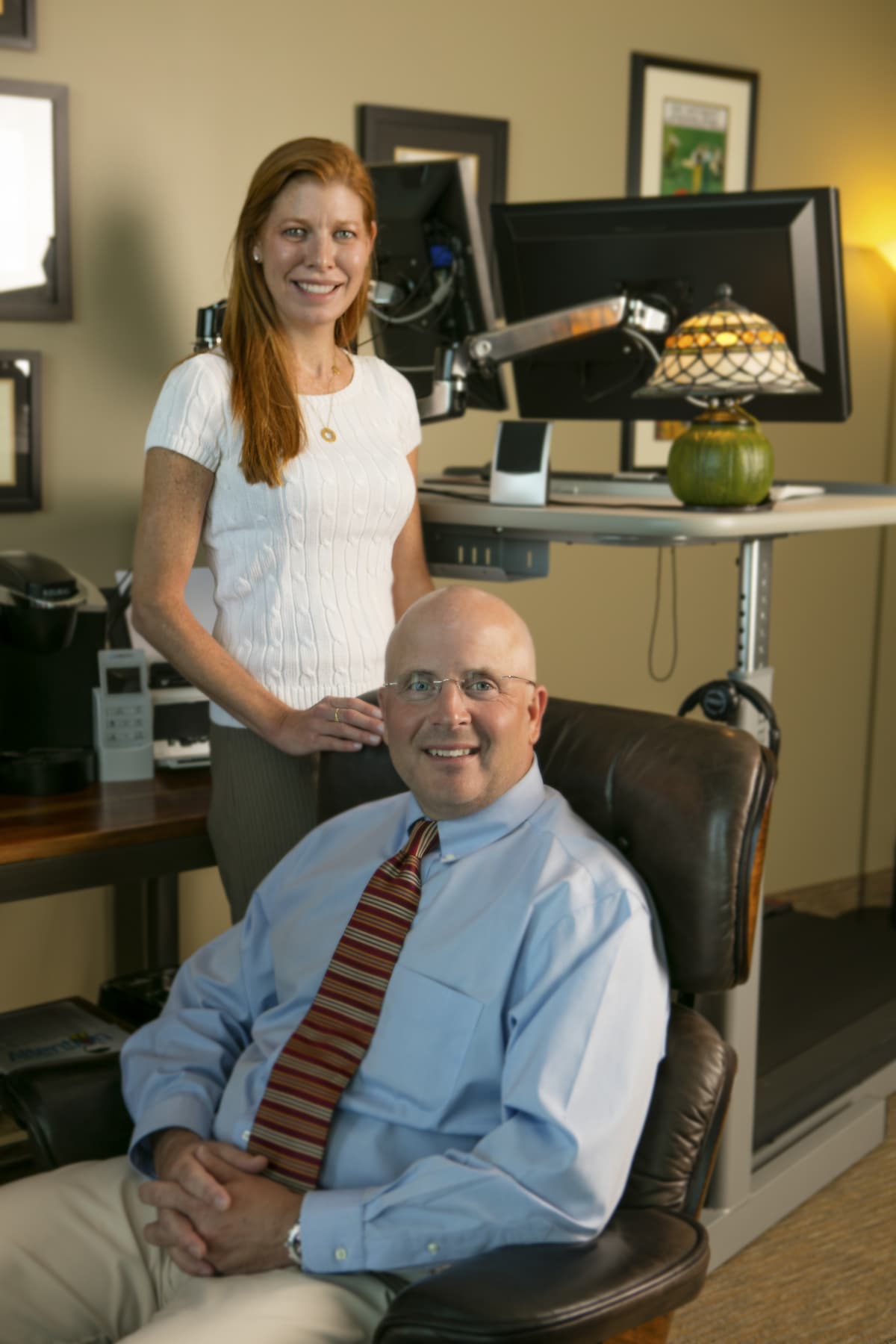 Step 1:
Evaluation Of Needs
Each patient starts with an initial consultation with Dr. Walker so we can better understand your needs. Interviewing the patient and (when appropriate) the family helps us establish a complete picture of the patient's health. Whether you're pre or post diagnosis, we'll assess your unique situation and suggest the next steps.

Step 2:
Personalized Care Plan
After the initial consultation and taking into account your health history, we'll develop a personalized care plan based on your unique needs. On a case by case basis, this may include testing and diagnosis, ongoing therapy sessions, and/or medication management.

Step 3:
Ongoing Support
As a therapist and a psychiatrist, Dr. Walker can develop an ongoing treatment plan unlike most traditional models. This includes professional development services, parent coaching, habits coaching, organizational therapy, cognitive-behavioral therapy and more.






Dr. Walker is absolutely fantastic. It would not be an overstatement to say that he has helped me re-shape my life. After seeing him for 2 years I find his practice to be an essential part of my life.






Dr Walker was amazing. He truly understood what my son was feeling and any barriers he had in life. There were issues that my son would only talk to him about. He has a better knowledge of ADHD than any other doctor we have had experience with and there have been many.






Great Psychiatrist. Listens and addresses problems in great detail and tracks your recovery every visit. Prescribed an excellent medication for my adhd and anxiety, and doing wonderful now. Great Doctor and great staff. The receptionist is great, very helpful.
We Are Here To Help
We look forward to answering any questions you have.